JL MAG won the honorary title of Technical Support Award and Quality Credit 5A Supplier from Goldwind Technology
UpdateTime : 2021-02-02 16:53:00 Hits : 1046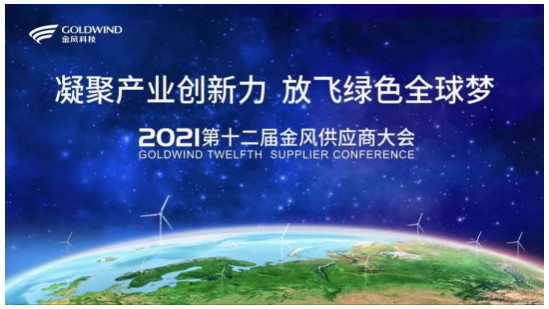 On January 30, 2021, at the "2021 Twelfth Goldwind Supplier Conference" held by Goldwind, JL MAG won the 2020 Technical Support Award from Goldwind.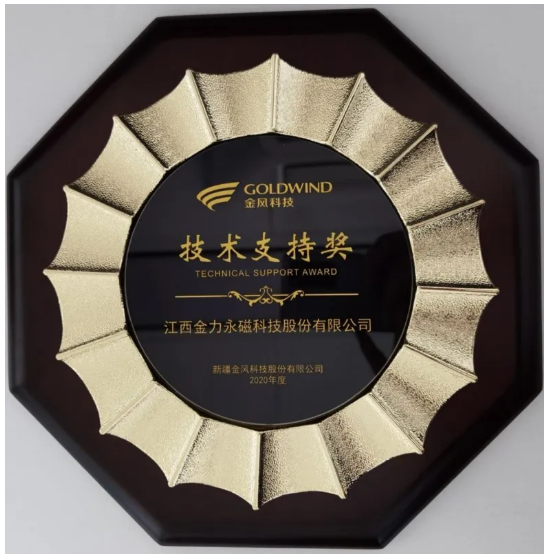 Since the official supply of JL MAG to Goldwind Technology in 2010, it has gone through an extraordinary journey for 11 years. As a long-term strategic supplier, JL MAG has been highly recognized by Goldwind Technology for its adherence to product quality and service quality. Since 2015, won the title of "Quality Credit AAAAA Supplier" for 6 consecutive years.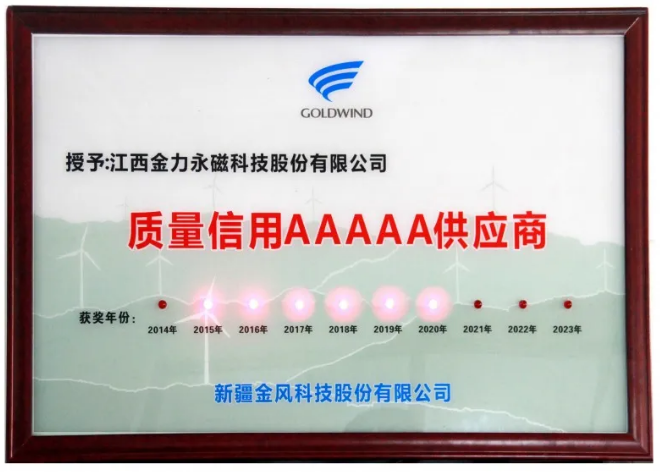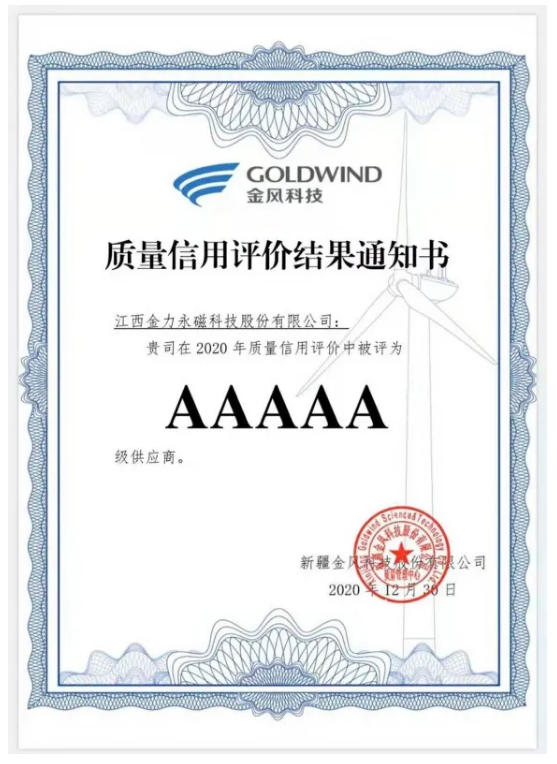 JL MAG always insists on customer-centric and collaborative innovation in the industrial chain. Before 2010, wind magnets still need to add about 5% of heavy rare earths. After several iterations and upgrades to wind magnets with customers, magnets in the field of wind are now basically realize zero addition of heavy rare earth.

The wind power business is a marathon in the true sense. JL MAG technology research and development team will be consistent, adhere to technological innovation, continuously optimize product comprehensive performance, continue to help new energy, energy conservation and environmental protection, and use rare earth to create a better life! Make unremitting efforts to "carbon peak" by 2030 and achieve the goal of "carbon neutral" by 2060.